Food & Nutrition at Wonder Valley
We want students and teachers alike to love every aspect of their stay here—and that includes the food.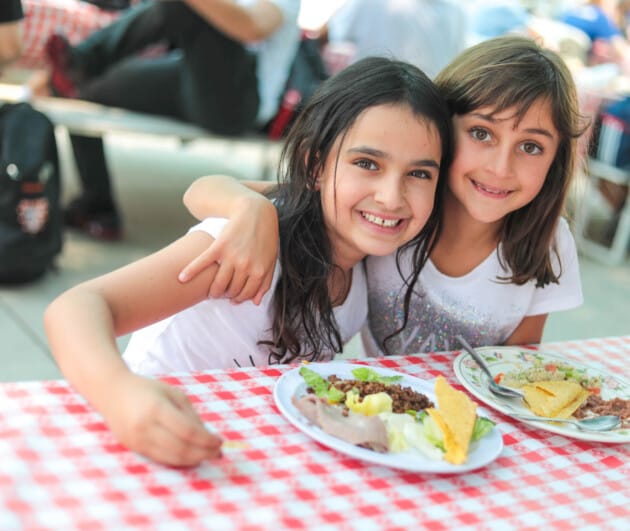 Food Students Love
Our Executive Chef has over 20 years of experience crafting delicious and healthy meals. Our chefs are experienced in all aspects of our resort dining and, when possible, they use local produce sources, so you can count on it being top quality.
We serve our meals buffet style, so students can get as much as they need—and want. We also offer a salad bar with plenty of topping options, and both vegetarian and meat options. We even have a pastry chef that treats our visitors with freshly baked desserts—definitely a fan favorite!
Parents are often worried about their picky eaters, and we understand. Feeding picky eaters is no easy feat. Having a buffet of food often helps our students find something they like. But we know that some students might still have trouble, so we pay special attention to every student during meal times to make sure everyone is fed and happy.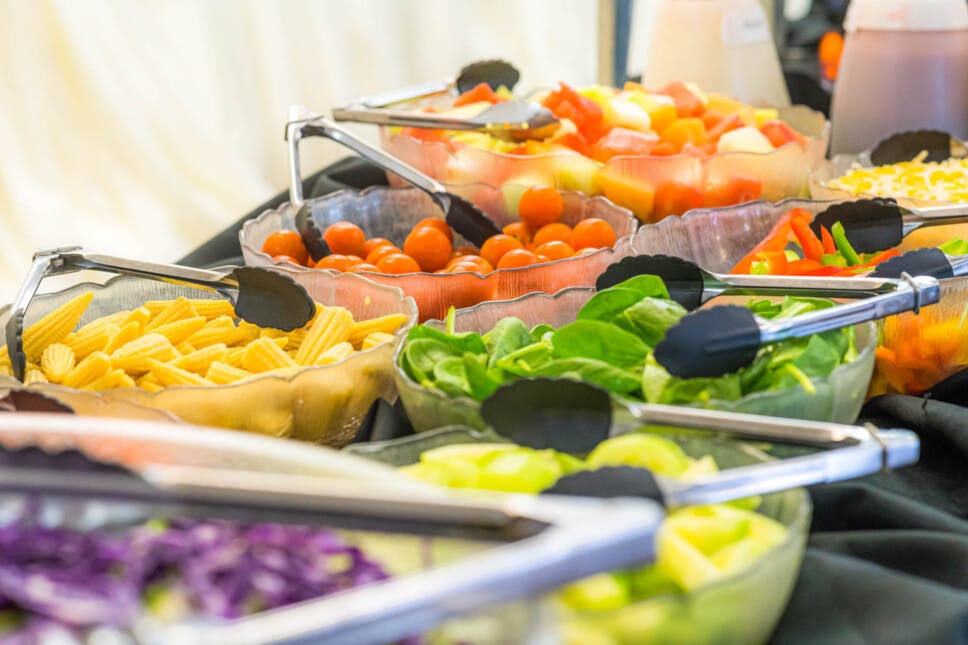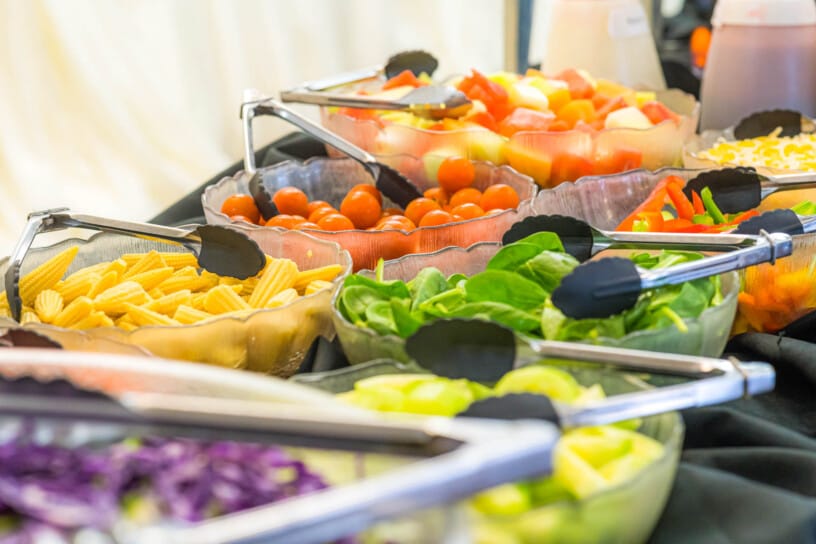 Catering to Every Dietary Need
We are more than happy to adjust our menu offerings for your students' needs. We can accommodate specific allergies, food restrictions, vegan diets, and more. Just inform our staff in advance of your trip and we'll make sure your students have access to the food they need.
Rave Reviews
Students and Teachers are often blown away by our meals. But don't just listen to us. Here are some thoughts from previous attendees.
"Exquisite food. Best by far."
"Food was fantastic at all meals, my kids loved it."
"Great food, we got really stuffed!"
"Our kids rated the food a 10 out of 10! Thanks to the Chefs!"
"Students and Staff were never left hungry :)"
"Food was excellent and there were plenty of choices for all."
"Never had such a great food experience!"
"One of our favorite parts of camp was the buffet!"
Sample Menus
Want to get an idea of what our menus are like? Look no further.
All breakfast buffets are typically served with a hot oatmeal or cream of wheat option, a variety of cold cereals, fresh fruit, and assorted yogurt(s). An example of the buffet could include scrambled eggs, pancakes, hash browns, pork bacon, turkey bacon, pancake toppings, and syrup.
All lunch buffets are typically served with a salad bar, whole fruit, and bread. An example of the buffet could include chicken tenders with dipping sauces, grilled cheese sandwiches, quinoa salad, steamed carrots, shoestring fries, and sliced watermelon.
A healthy snack option, such as yogurt, sliced fruit or granola bar is provided in between lunch and dinner service.
All dinner buffets are typically served with a salad bar, whole fruit, and bread. An example of the buffet could include Mongolian beef, chow mein, orange chicken, veggie stir fry, egg rolls, fried rice, white rice, and a dessert.
Water, Juice or Lemonade, and low-fat milk are available at every meal.