The History of Wonder Valley
Experience a whole new learning experience and create memories you'll never forget.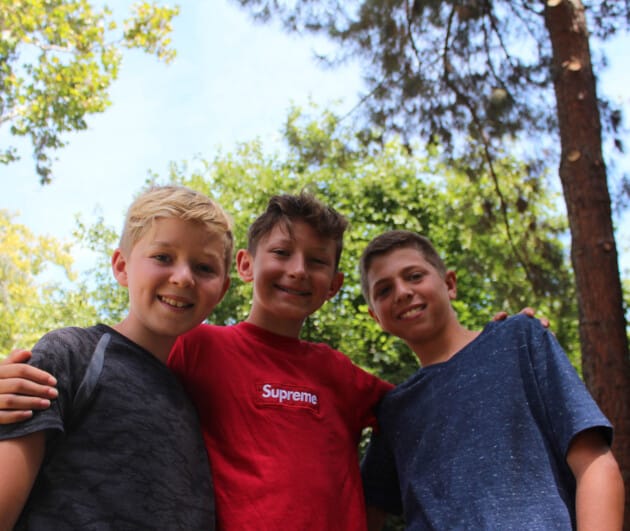 Educating Leaders Since 1967
Our academic history begins with the Oken family's patriarch, Stan Oken, aka "Coach". As an educator and continued owner of Wonder Valley Outdoor Education Center, Stan has dedicated his life to ensuring every child experiences all that Wonder Valley has to offer. With over 150 years of combined experience as educators and coaches, the Oken family continues to provide stable, fun, and educational experiences for children year-round.
Stan founded River Way Ranch Camp in 1967, a multi-award winning California summer camp for children. River Way Ranch Camp quickly became one of the most beloved camps in the United States, and remains so to this day. We still share our home with River Way in the Sierra Nevada foothills.
Wonder Valley Outdoor Education Center was launched in 1995 to focus on our passion for education and working with schools. Utilizing their background in education, the Oken family partners with many professional educators to bring students to our beautiful facility nestled in the surrounding foothills, where learning comes naturally!
Visit Our Museum
In 2005, a museum was added to the grounds, highlighting the rich history of the valley through collected and donated memorabilia. Located inside the Dalton Lodge, the museum exhibits photos, artifacts, and documents that trace the history of the life of the Yokut Tribe and the homesteaders, the land purchased for the ranch, and the development of Wonder Valley Ranch Resort as it is seen today.
Land Acknowledgement
We believe it is important to acknowledge that we are on the traditional territory of the Yokut Tribe. In the 1800s, the Yokut Tribe made their home here in the San Joaquin Valley. The Yokuts lived off the land, gathering seeds and plants for food, as well as hunting small animals and deer. It is believed that they were one of the first groups to settle in the California valleys and called the region home for many centuries.
Today, you can still see the impacts of the Yokut Tribe on the land. At "Indian Rock", just a short walk from the ranch, the depressions in the rock reflect the days when Yokut women ground grain and washed clothes as they watched their children play in the cool waters of Mill Creek.
If you are interested in learning more about the Yokut Tribe, you can visit this website about the tribe's history.