Locations & Facilities
Learn more about our beautiful 75 acre, spacious campus.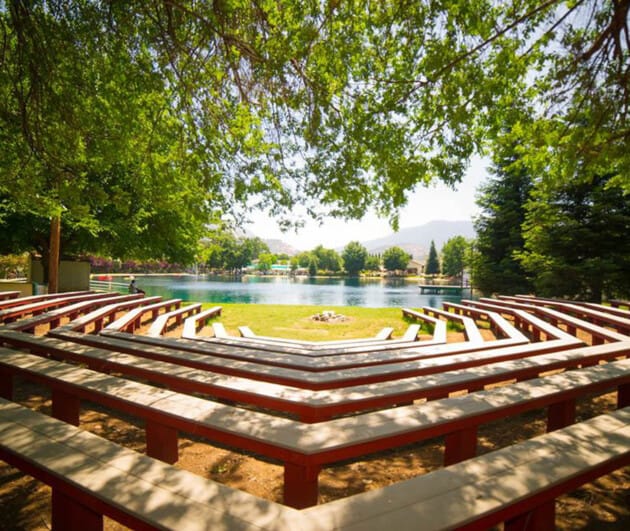 Location
Wonder Valley Outdoor Education Center is located in the beautiful Sierra Nevada foothills of the Central Valley of California, near the Kings River and below Sequoia and Kings Canyon National Parks. Just minutes East of Fresno, Wonder Valley is a convenient commute for all Central California school districts. We are nestled above the fog and below the snow at approximately 600′ in elevation.
Facilities
Our outdoor education program utilizes Wonder Valley Resort as our 75 acre, spacious campus. This location provides easy, year-round access for all vehicle and bus transportation.
With both indoor and outdoor class meeting spaces, our facility offers all of the comforts necessary for both the students and teachers alike to enjoy the experience. The well-appointed accommodations, varied-style meeting spaces, and exciting activity options make Wonder Valley a great choice for mixing education and recreation.
In addition, our facility also features the following popular amenities:
3 swimming pools and a heated jacuzzi
Basketball, Tennis, and Volleyball Courts
Amphitheater benches able to seat up to 500 with a campfire overlooking the lake
In-ground trampoline park
Equestrian center with horseback riding trails
Accommodations
All of our accommodations feature heating and air conditioning, carpeting, spacious closets, and comfortable, plush mattresses. Many of our rooms have a private bathroom and shower inside. Our modern dormitory building has community bathrooms with floor-to-ceiling private bathroom and shower stalls.