Preparing For Your Trip
We are with you every step of the way.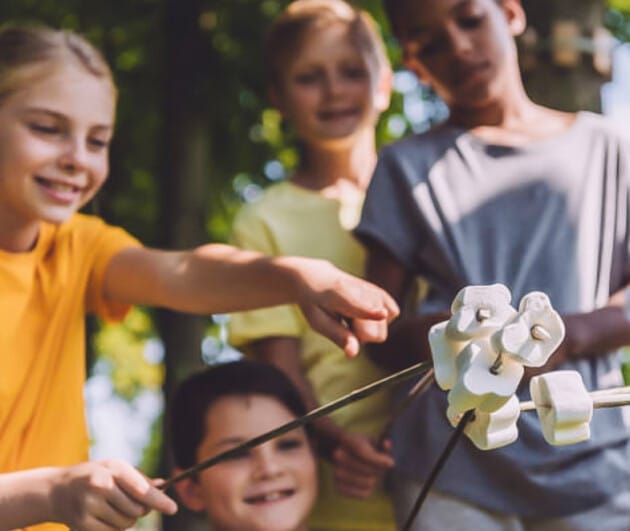 As your trip approaches, you will be contacted by either our Outdoor Education Director or Program Coordinator. Our team will help you through all of the steps in trip logistics.
You will be contacted by a team member approximately three months prior to your arrival date. If you're ready to get started on planning sooner, please visit the Packets and Forms page to prepare for the next steps!
Your Sales Manager will also be in contact with you about billing for your trip based on the payment schedule outlined in your agreement. Learn more about our options for school funding here.
Scheduling Bus Transportation
Please work with your school transportation office upon booking your trip to schedule bus transportation to and from our facility. The organizing school is responsible for providing adult supervision on the bus.
Arrival and Departure time frames will be outlined in your agreement and are based on the program you have booked with us. Please be sure to stress the importance of sticking to these time frames with your transportation office, and be sure to let a Wonder Valley team member know if you will need to deviate at all from the outlined schedule.
Buses traveling to Wonder Valley Outdoor Education Center do not need to carry tire chains as we enjoy easy road access year-round. For additional fees, Wonder Valley can assist with booking charter bus transportation for your school's trip.
Important Information
After booking your trip, you will receive Parent Information Packets containing student health history forms and required waivers. All of the required forms can also be downloaded from our Packets and Forms page as needed. Parents should be given these forms as soon as possible so that they may fill them out and return them to your school in a timely manner.
If you would like to request an informational session for your parents with a Wonder Valley representative, please let us know no later than 60 days prior to your arrival so that we can schedule accordingly.
2-3 months prior to your visit, you will receive an interest form that will allow you to identify the classes you are most interested in having your students attend during their trip. This provides us with enough information to setup a class schedule that works best for your students with the curriculum that you need. Some classes may be subject to instructor and/or supply availability.
Schools should begin making a list of chaperones and planning room assignments 1-2 months prior to your visit. Room assignments are due no later than 2 weeks prior to your arrival and we provide a worksheet template to help organize the list with all necessary information.
As a general rule, cabin groups are 7-8 students and activity groups are approximately 14-16 students (2 cabin groups). We require the organizing school to provide a 1:8 ratio of chaperones to students.
Be sure to consider and include any teachers or administrators attending your school trip who will require private accommodations in your room assignments.
Please communicate with a Wonder Valley team member if the school or district has any specific regulations regarding student medication procedures during a field trip. Wonder Valley Outdoor Education Center only requires permission from parents for over-the-counter medications, but some school districts require doctor's paperwork beyond that.
Please remind your parents that any medications students need to take during their visit MUST be in the original container in the student's name and noted on the provided health history form.
The morning of the trip, please designate a teacher or adult chaperone to collect all medications from students and their families.
Please be aware that our nurse CANNOT distribute any medications or vitamins unless they are in the original container and noted on the health form. Any medications in pill boxes will not be distributed.