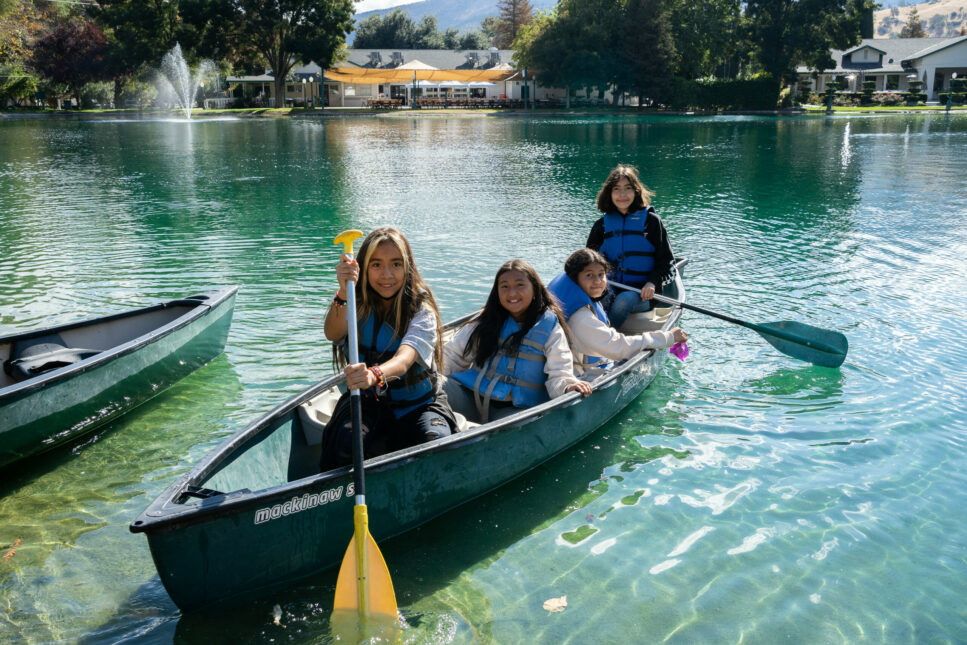 How Wonder Valley Outdoor Education Promotes Teamwork
Planning a school trip or outing for children can be filled with questions from upper management. Bring together or strengthen any group of students or youth organizations with our tailored programs. These courses are designed to work on team building skills including communication, group dynamics, confidence, decision-making, team spirit, trust, cooperation, motivation, and creativity. One of the most important things to highlight is that exposure to teamwork plays a crucial role in the development and personal growth of kids from an early age.
Wonder Valley Outdoor Education specializes in outdoor experiential learning and offers unique and engaging programming that promotes teamwork for kids. Explore the ways Wonder Valley Outdoor Education is an excellent choice and how our programming can benefit your students.
Challenge Course: To Promote Effective Communication
Our courses emphasize the importance of working together. Children learn to divide responsibilities and support one another in undergoing difficult activities. Our Ropes Challenge course is a great example of how important it is to communicate and solve problems together.
Our Geodesic Dome course is also focused on developing problem-solving and critical thinking abilities, as students participate in hands-on construction they are required to analyze and overcome challenges by communicating.
Raft Building Course: To Build Trust & Leadership
Activities that create opportunity for students to take lead and trust one another to do the work is an important aspect for kids to experience. Through our Raft Building course, we provide an exercise for kids to construct rafts in a collaborative and exciting environment. The students learn to place trust in one another's skills and develop first-hand experience with unexpected challenges during the raft-building process that ultimately introduce the idea and skills of leadership. If gaining confidence, learning to make decisions and taking responsibility for the actions of their peers, is what you are after, Raft Building is a great program to consider.
Wilderness Survival: To Provide Self-Reliance & Problem-Solving
Enrolling in the Wilderness Survival course offered by Wonder Valley Outdoor Education presents a unique opportunity for students to enhance their teamwork and skills. Through immersive experiences in wilderness settings, students are challenged to work collaboratively to overcome various survival scenarios. The course encourages effective communication, delegation of tasks, and problem-solving within a team dynamic. By relying on each other's strengths and fostering trust, students learn the importance of cooperation in unique environments.
Additionally, the course hones critical skills such as navigation, shelter building and fire making, which are essential for survival in the wild. These hands-on experiences not only promote self-reliance but also foster resilience, adaptability, and quick thinking. Overall, the Wilderness Survival course equips students with valuable teamwork and survival skills that can be applied in various real-life situations, enhancing their overall personal and professional development.
Why Wonder Valley Outdoor Education?
Here at Wonder Valley Outdoor Education, we encourage programs and courses that will benefit and help with social and emotional development as well as giving lifelong memories and skills children can take with them long after their time with us.
These courses are designed to build confidence. At the guidance of our instructors, every child is encouraged to do their personal best, whatever that may be. We want to encourage children to achieve their goals at their own pace and the only goal you have is the one you set for yourself.
If you are interested in bringing your class or children's group to experience experiential programs like Raft Building and Challenge Courses, request more info for Wonder Valley Outdoor Education now.