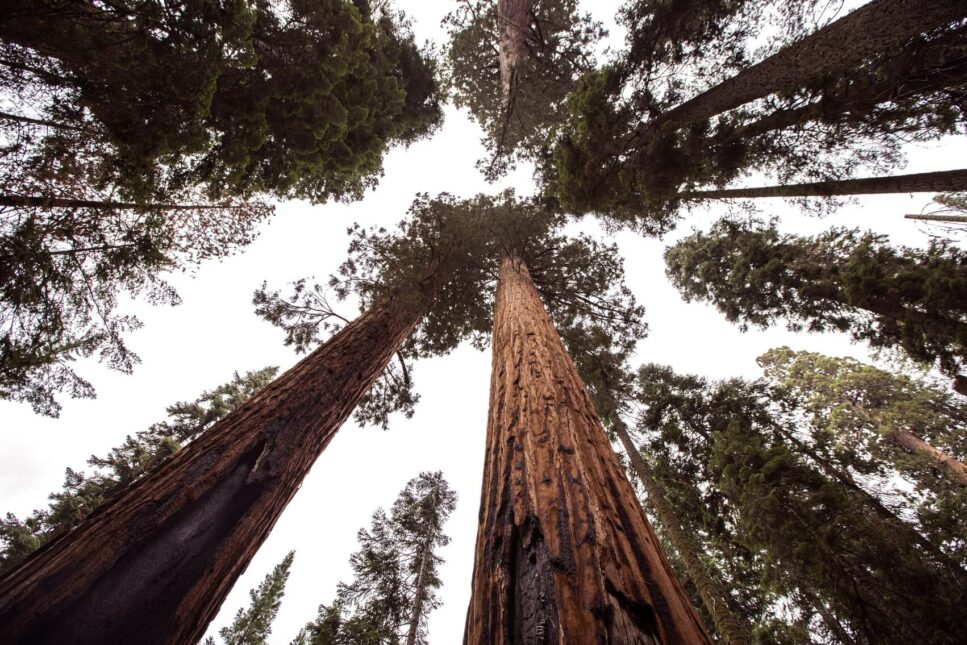 When it comes to breathtaking views and beautiful landscapes, only a few destinations can come close to Kings Canyon and Sequoia National Park. Lying comfortably in the heart of California's Sierra Nevada mountains, these parks are roughly a 45-minute drive from Wonder Valley Outdoor Education Center located in Sanger, CA. Let's discuss more in-depth what you will experience exploring two of the most magical destinations on this planet.
Kings Canyon National Park
Kings Canyon National Park, located adjacent to Sequoia National Park, is full of exquisite wilderness spots. It's mainly known for its deep canyons, enormous cliffs, and the roaring waters of the Kings River.
Top Must-See Destinations at Kings Canyon
As soon as you enter the park, you'll be taking the scenic route along the Kings Canyon Scenic Byway. This road takes you through a breathtaking landscape to view the large canyons and cliffs that make California such a unique national destination. There will be plenty of opportunities for taking photos with this type of scenery!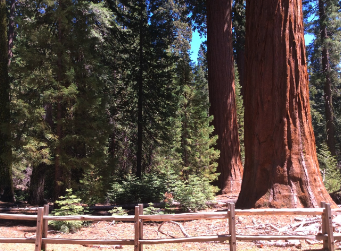 General Grant Grove in Kings Canyon is known for being the home of the famous General Grant Tree which is one of the largest and oldest trees on Earth. When we take a tour around the area, you will be in shock about how large this structure is and how it is still standing being over 1,600 years old!
There are many hiking options as well within the Kings Canyon National Park. Although this hike can be rather challenging to the average person, the Rae Lakes Loop offers a multi-day adventure through some of the most quiet and secluded wilderness spots in the Sierra Nevada. Students have the opportunity to learn about our world's ecosystem through this picturesque experience.
Sequoia National Park
Sequoia National Park, is famous for being home to the largest trees on the planet, the giant sequoias. These ancient trees really show a person the beauty of nature and that we should take better care of our planet to preserve wonders like this. Students will be guided and educated about this environment by one of our very own naturalists.
Prime Areas of Sequoia National Park Include
Standing as the world's largest tree, General Sherman is a must-see! When you stand next to this tree, you will feel like a tiny spec compared to it. It is incredible to understand the history behind this tree and how it remains such a powerful element in today's world.
For those interested in being adventurous, Moro Rock is a granite dome that offers a challenging stair climb to the top. Although it is a hike, the reward is a breathtaking view of the Great Western Divide surrounded by mountains.
Walking through Crescent Meadow provides an opportunity to witness the park's meadows and diverse natural wildlife, including black bears, mule deer, and a wide variety of bird species. Students will get a real glimpse of natural habitats and how different types of animals live in this sort of environment.
Exploring the West-Coast Wilderness
Both parks offer numerous opportunities for children at Wonder Valley to learn more about outdoor education. Whether you're into hiking, camping, or simply enjoying the sense of calmness the wilderness can bring, Kings Canyon and Sequoia National Parks have something for everyone. Remember to be mindful of park regulations, and respect the fragile ecosystems that make these parks one of a kind!
National Parks During the Seasons
Kings Canyon and Sequoia National Park are year-round destinations. In the spring, wildflowers of all colors cover the meadows, while summer offers endless hiking and camping opportunities without the heat playing too much of a factor. Fall brings an array of colors during peak foliage, and winter blankets the parks in a peaceful layer of snow that also hugs the mountains. Each season provides a unique and enchanting experience, making the parks worth visiting all year round!
---
Contact Wonder Valley Outdoor Education Center Today
In conclusion, Kings Canyon and Sequoia National Park offer a glimpse into the divine beauty nature brings to this world. We are honored to have the privilege to bring our students here to further their outdoor education experience. Contact us today at (800) 821-2801 to enroll your child into our fun, adventurous program in Sanger, California!